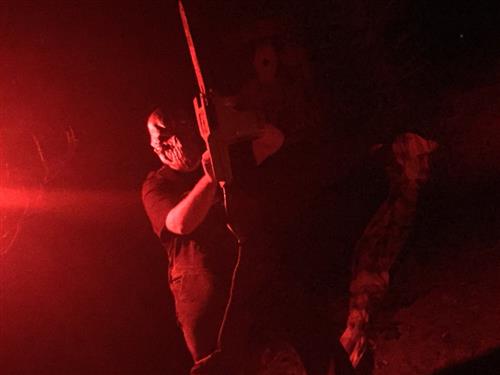 Visit us as the night falls upon the woods of Ceraland Park.

You and your friends will be let through the gates and make your way through the dark walking trail encountering creatures that are only in your nightmares.

Not intended for small children or the faint of heart
Special lighting and effects will be used. No Cameras, Cellphones, flashlights, or lighters allowed.
Enter At Your Own Risk
Check back as the Halloween season approaches for schedule and tickets!
Share Your Review
Have you experienced When Darkness Falls?
If so, then please considering taking a moment to share your review below.